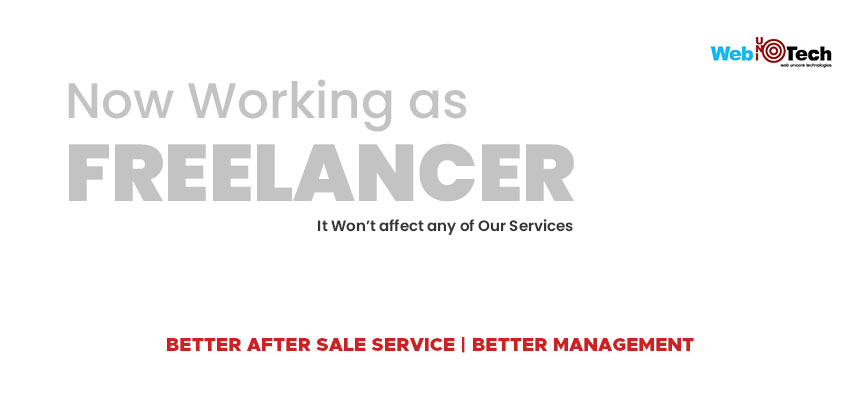 This is an Important Update If You Don't Know, We have changed the Operative Nature of Our Business.
Now onwards till New update on our website
We will Work as FREELANCER.
As A Responsible Firm and Service Provider, We must ensure that it won't affect any of the Service You are currently availing of or You are willing to Avail.
We are still a
REGISTERED COMPANY & LEADING
| | |
| --- | --- |
| NEW FIRM NAME | BHARTIYA TRADERS |
| GSTIN | 06ALJPH9763K1ZJ |
Take a Note We are now a Bigger Entity than before except We don't own an office anymore.
Now We are More Creative and We can work without limitations of 7-8 Hours of office shift. Hence, We decided to continue working from Home which seems like a Freelancer But we are an Organised Responsible Registered Company.

So Feel Free to contact us / Call us for Any Project Such as Website Design / Development / Graphics Designing Work .
Hoping You Have the Answer Now.